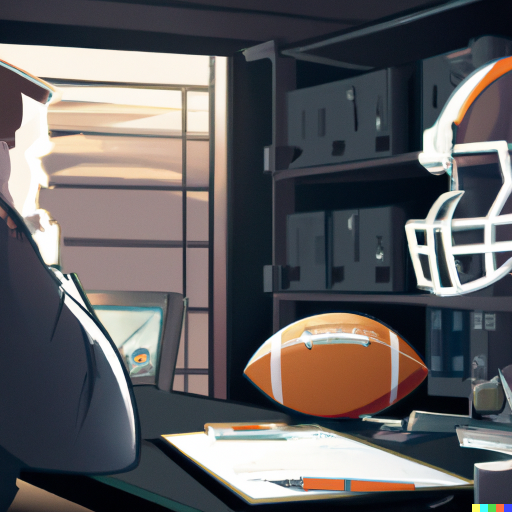 DeepRoute is a Football GM simulation where you play against 31 other General Managers in a complex and deep simulation.
Free to play, sign up for an account and start your football team today!
Sign up now
Forget your password?
You Manage a Football Team
Being a GM of a Football Team requires a lot of decisions
Do you let a young player sit on the roster and develop, or sign an older Free Agent to win now?
Should you play young players to gain experience on them, and improve their talent, or do you want to make a run for the playoffs?
Should you trade away Veteran Players for Draft Picks to help build your roster?
Make the right choices and you can build a dynasty.
Free to play, Hard to master
Just signed up for a team and now what?
Each team in the league has the same cap number of $130,000. As the GM, it is our job to spend this money wisely. Each player is under contract for 1 to 5 years. On the roster page, the players that are in their last contract year, will show up in red. As a GM you want to start thinking about which players are going to be offered new contracts or asked to turn in their playbooks.
Spin is a term you will see alot in DR. This simply means that the computer will process all updated information that the teams have entered. Leagues have different spin days and times. Some leaques spin every day and some spin 3 days per week. Spins will process games, free agent contracts, or drafts. The next spin date and time is posted at your teams site under team name.
Player performance in DeepRoute is highly dependent on each athlete's individual attributes. In total, there are 37 attributes assigned to any given athlete in the game. However, not all of these attributes are beneficial to every player in the game (i.e. Passing Accuracy for a Kicker).
---